Description
Video Foldable & Portable Safety Bed Rail
You can rest easy now with the introduction of the Famica Fall prevention bed safety rail. No more worries about your dependents falling off the bed. What's more it's perfect for users who need extra support getting in and out of the bed. Joint pain, decreased flexibility, restless sleep, morning stiffness and issues with bed space are common side effects of aging and so the bed rail is a boon for those afflicted to combat the bed mobility challenges.
Falling out of bed is very common in men as they have the tendency to kick, scream, punch or roll off the bed. They could hurt themselves too. The Famica Bed Rail is so easy to assemble as no tools are required. To fold the bed rail for easy access is done by a simple unlock design. There is a safety hook that secures the bed rail to the frame of any home or hospital bed.
No fear of the mattress slipping away as the strong straps make it so secure. How safe that is and what's more the foamed handle provides a very comfortable gripping surface. The Famica Bed Rail is reversible and so can be installed on either side of the bed. No worries about the height, as there are two height adjustments to fit the different mattresses. Lastly, it provide comfort there are thinner metal bars under the mattress.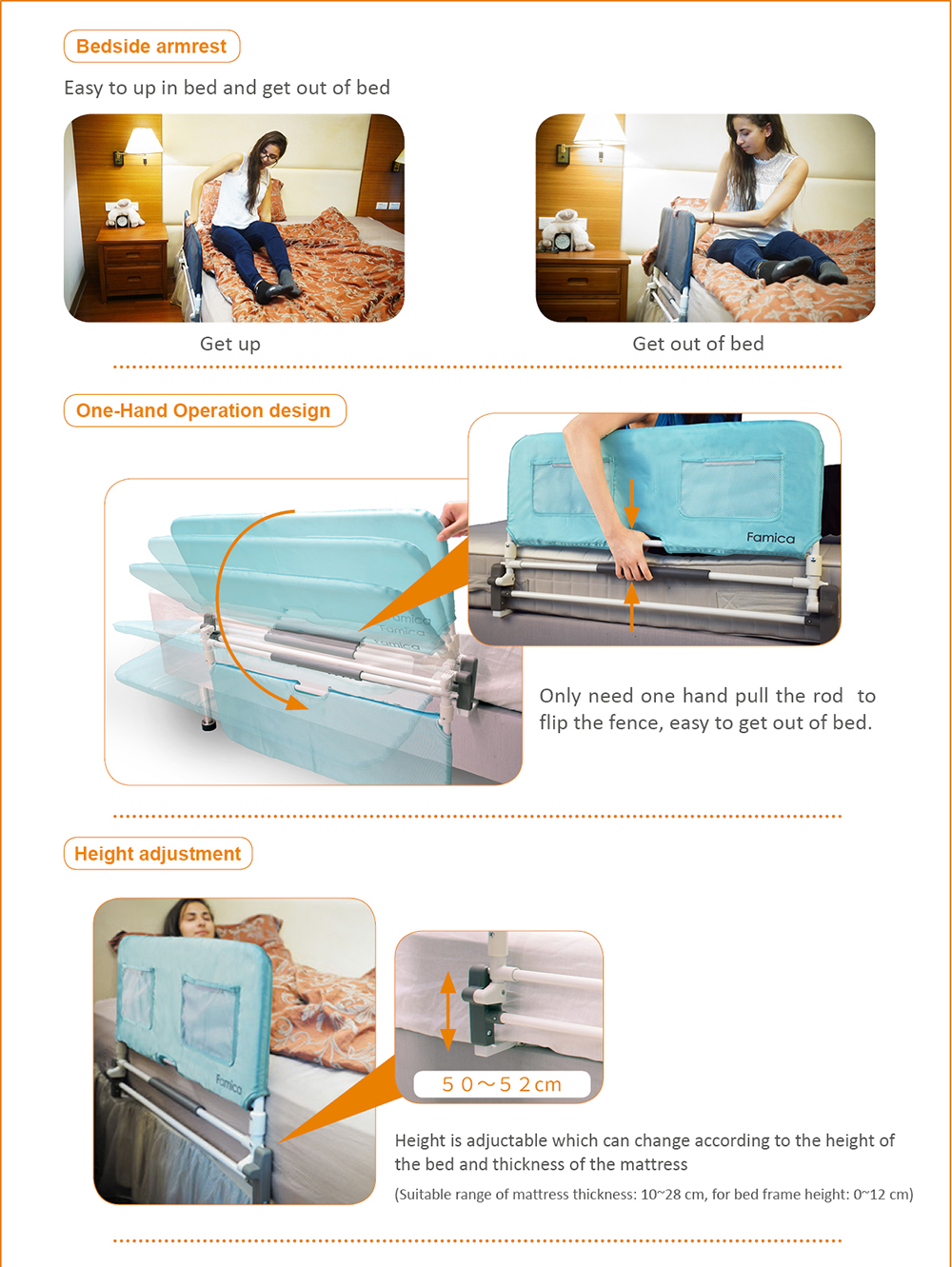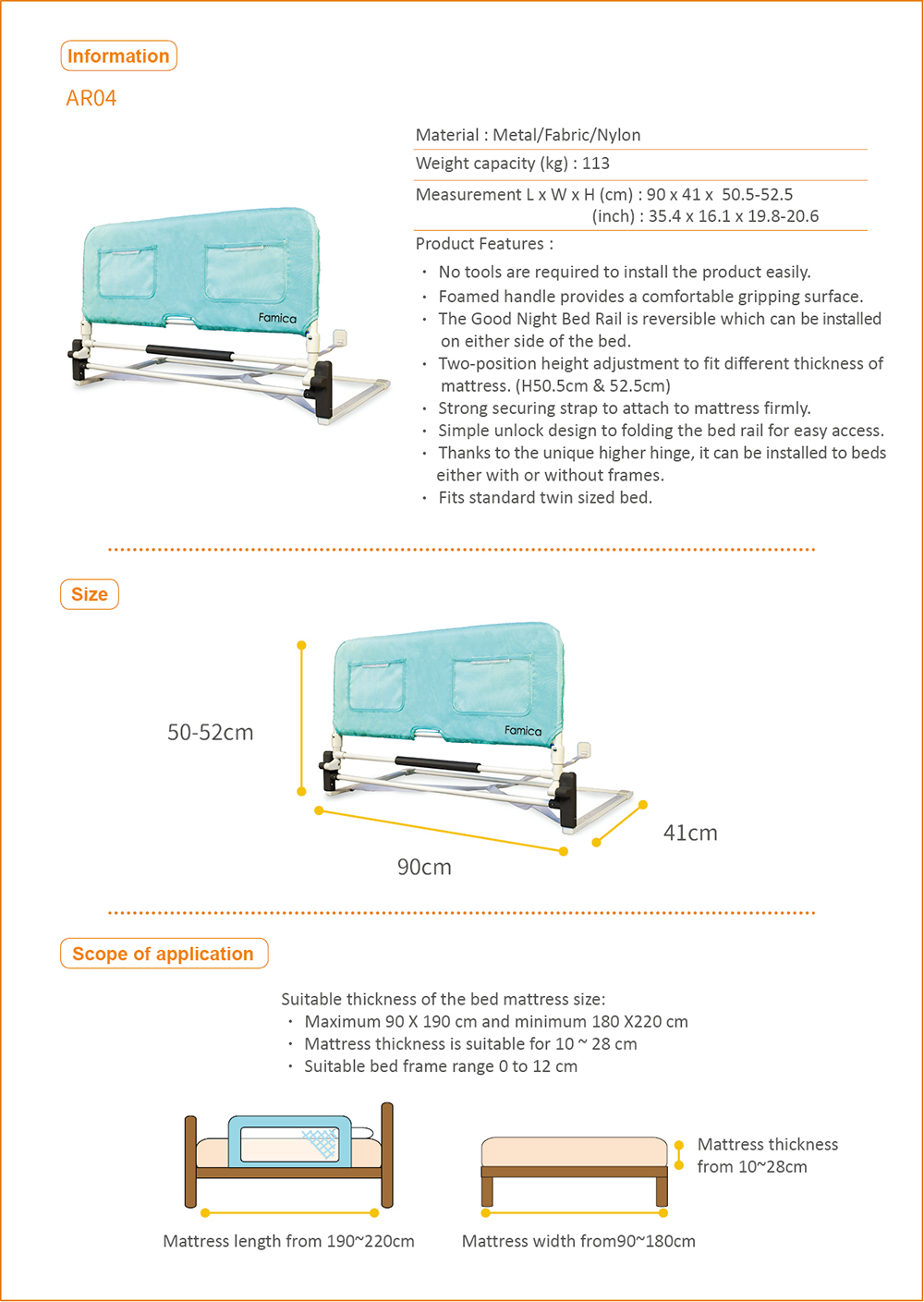 Famica Safety Bedrail Specification:
Max User Weight: 110kg (240 lbs)
Unit Nett Weight: 3.5kg
Length of rail: 90cm
Height of rail: 50.5cm – 52.5cm
Total length of safety strap: 83cm(33")
Material: Metal & Nylon